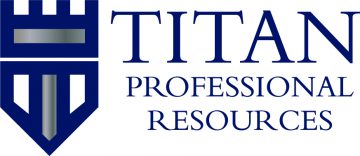 Titan Professional Resources
Accountant Oklahoma City, OK
Titan Professional Resources is looking for an Accountant to join a great company here in the OKC area! This position offers a stable company, weekly pay, and various benefits. If you are a skilled accountant looking for a new opportunity, apply today!  
Accountant Duties and Responsibilities:
Input date information into accounting system
Create and or maintain spreadsheets.
Upload supporting documents.
Enter Purchase Orders into accounting system.
Reconcile information for invoicing purposes as well as create invoices.
Various other tasks
Accountant Skills and Qualifications:
Bachelor's with at least 2 Years of Experience in Accounting
Strong data entry and ability to maintain accurate records and information.
Basic Excel knowledge/know how to do pivot tables/formulas/v-lookups.
Microsoft Outlook
Attention to detail.
Self-Starter and can work independently.