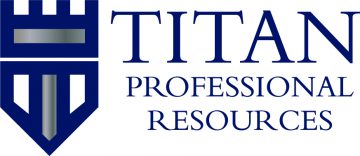 Titan Professional Resources
Accountant Oklahoma City, OK
Titan Professional Resources is looking for an Accountant to join an awesome team with a great work-life balance and long-term growth opportunity! This is a direct hire position, with 100% paid benefits, and a great retirement plan!!

If this is something that interests you, apply today!
Accountant Duties and Responsibilities:
Recommend and direct changes in operating procedures to improve efficiency in payment and procurement processes.
When necessary, offer analytical support for departmental projects.
Coordinate with management to ensure cost forecasting reports are consistently checked and applied.
Monitor and document actual and estimate reports.
Stay up to date on project budgets and project spending.
Examine data to help with reducing costs in all operations.
Analyze the market and identify opportunities for growth and potential risks.
Contribute to developing yearly operation plans, budgets, and estimating new product costs, including economic analysis.
Give suggestions for money-saving strategies.
Accountant Skills and Requirements:
Between 3 – 5 years' proven experience as an analyst in supply chain or finance preferred.
Excellent analytical, mathematical, and problem-solving abilities.
Communication and presentation skills.
Knowledge of ERP systems.
Experience with job costing.
Ability to succeed in a stressful and deadline-oriented environment.
Solid understanding of Information Systems and MS Excel.