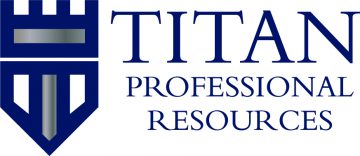 Titan Professional Resources
Back Office Administrator Oklahoma City, OK
Titan Professional Resources is looking to hire a Back Office Administrator for an exciting company in OKC! This company has a great environment, a flex schedule, and great benefits! If you are skilled with excel and a critical thinker this could be the position for you! Apply today!
Back Office Administrator Duties and Responsibilities:
Insert customer and account data by inputting text based and numerical information from source documents.
Compile, verify accuracy, and sort information according to priorities to prepare source data for computer entry.
Review data for deficiencies or errors, correct any incompatibilities if possible, and check output.
Research and obtain further information for incomplete documents.
Generate reports, store completed work in designated locations and perform backup operations.
Scan documents and print files, when needed.
Respond to queries for information and access relevant files.
Back Office Administrator Requirements and Skills:
Strong Excel skills including formulas and pivot tables. 
Proven data entry work experience, as a Data Entry Operator or Office Clerk
Experience with MS Office and data programs
Familiarity with administrative duties
Experience using office equipment, like fax machine and scanner.
Typing speed and accuracy
Organizational skills, with an ability to stay focused on assigned tasks.
High school diploma