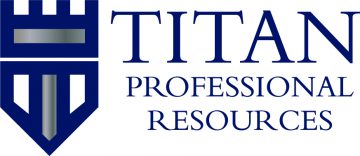 Titan Professional Resources
Billing Specialist Oklahoma City, OK
Titan Professional Resources is looking for a Billing Specialist to join a great company here in the OKC area! If you have billing experience, are skilled with computers, and have communication skills this could be the position for you! Apply today!
Billing Specialist Essential Duties and Responsibilities:
Responsible for receiving the driver's paperwork and checking them into the correct load.
Responsible for ensuring customer invoicing is done accurately.
Perform POD request as needed.
Perform related duties as assigned by supervisor.
Billing Specialist Skills and Requirements:
Minimum 2 years of prior billing experience
Excellent verbal and written communication skills.
Excellent computer proficiency (MS Office – Word, Excel, and Outlook)
Ability to work independently and to carry out assignments to completion within parameters of instructions given, prescribed routines, and standard accepted practices.
High school diploma or GED required.
Must have experience with 10 key.
Have knowledge of multi-line telephones