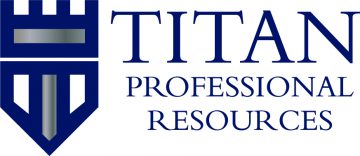 Titan Professional Resources
Business System Analyst Oklahoma City, OK
Titan Professional Resources is looking for a Business System Analyst to join a well-know company here in the OKC area! This position is 100% remote and offers weekly pay! If this is something that interests you, apply today!
Business System Analyst Duties and Responsibilities:
Elicit requirements using interviews, document analysis, requirements workshops, surveys, and task/process/workflow analysis.
Perform hands on system configuration and development/scripting.
Develop test plans and perform application testing for configuration or system-related changes.
Audit policies and controls related to area of scope.
Identify opportunities to improve systems through automation, process re-engineering and new/improved features.
Maintain business structure, system security access and mapping tables to support automation for UKG Dimensions.
Proficiency in writing SQL queries to retrieve, filter, and manipulate data from relational databases.
Ability to create interactive and intuitive dashboards and visualizations that convey complex data findings in a user-friendly manner.
Business System Analyst Skills and Requirements:
Minimum 3 years of IT experience preferably in a Global organization
Minimum 3 years of experience with relevant applications (e.g., Peoplesoft, UKG Dimensions, Axure, Alteryx, EIS/ADP)
Bachelor's degree or equivalent work experience
Microsoft Office proficiency required (Word, Excel, PowerPoint)
Intermediate to advanced Microsoft Excel skills (e.g., VLOOKUPs, Pivot Tables, etc.)
Strong expertise in SQL reporting, demonstrating the ability to create insightful reports.
Experience with third-party applications, particularly ERP systems.
Excellent interpersonal skills required with a strong customer service orientation.