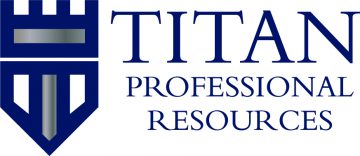 Titan Professional Resources
Customer Service Representative Oklahoma City, OK
Titan Professional Resources is looking for a Customer Service Representative to join an exciting company here in the OKC metro! If you have office experience, are strong with data entry, and are committed to great customer service this could be the position for you! Apply today!
Customer Service Representative Duties and Responsibilities:
Assisting customers using the phone or email.
Issuing and posting premium receipts and invoices and updating accounts with payment issues.
Processing changes to policies.
Multi-tasking, including talking to customers while simultaneously navigating the computer system.
Manage and identify inconsistencies in payment dates and ensure all clients remain informed on outstanding debts and deadlines.
Processing, maintaining, and following up on documents received through document management system.
Providing solutions to any relative problems of internal and external clients.
Customer Service Representative Skills and Requirements:
Basic computer knowledge (including MS Office) and data entry skills.
Knowledge of Insurance practices.
Strong problem solving and time management skills with the ability to make independent decisions.
Effectively prioritize and execute tasks to meet performance standards.
Demonstrate a strong attention to detail.
Easily adapt to frequent change and process new information quickly.
1-3 years of office-related experience, as well as previous customer service experience is preferred, but not required.