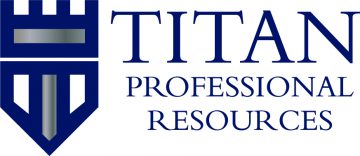 Titan Professional Resources
Documentation Manager Oklahoma City, OK
Titan Professional Resources is looking to hire a Documentation Department Manager for a great company right here in OKC! They are looking for someone with relevant experience and are offering competitive pay, great benefits, and an awesome environment. Apply today!


Documentation Manager Primary Duties and Responsibilities:
Establishing clear expectations for employee performance.
Monitoring team's productivity and quality metrics.
Monitoring vendor and third-party relationships.
Identifying reporting and operational efficiency improvements.
Managing various projects and performing other relevant duties as required.
Communicate clearly and be able to present or work with various team members appropriately.
Documentation Manager Required Education and Experience:
This position 3-5 years' management experience in an operational, financial services, mortgage servicing or corporate environment.
Aptitude to manage multiple priorities simultaneously and a capacity to work in a deadline-driven environment.
Excellent verbal and written communication skills.
Bachelor's degree required. 
Proficient in Microsoft Office applications, to include in-depth use of Microsoft Excel.