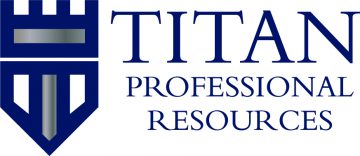 Titan Professional Resources
End User Support Analyst Oklahoma City, OK
Titan Professional Resources is looking for an End User Support Analyst to join an exciting company here in the OKC area! As the Analyst you will be supporting all employees with their windows-based computers and IOS and be the primary backup to the IT Operations team. If this is something that interests you, apply today!
End User Support Analyst Duties and Responsibilities:
Responsible for maintaining hardware standards for consistency of installations, quality and appearance of cabling, labeling, documentation, asset management, ticket and process compliance, and meeting SLA's.
Responsible for configurations, installations, repairs, and troubleshooting issues related to hardware performance on end-user devices.
Accountable for maintaining hardware related output queues.
Responsible for in-depth troubleshooting of hardware related problems
Accountable for on-call support for incidents within the organization
End User Support Analyst Skills and Requirements: 
2 years of related IT experience supporting Microsoft based operating systems.
Knowledge of User & Security Group Administration in Active Directory and/or Azure Active Directory
The ability to troubleshoot Windows operating systems issues and installed applications.
Basic PC network connectivity – Ethernet, TCP/IP, and remote access solutions
Understanding of Group Policy deployments
Basic familiarity of DHCP and DNS
Ability to deal with customers in a friendly, professional manner.