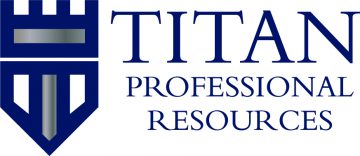 Titan Professional Resources
Front-End Developer Oklahoma City, OK
Titan Professional Resources is looking for a Front-End Developer to join a well-known company here in the OKC area! If you are strong in TypeScript, JavaScript, and are looking for a career in a great environment this could be the position for you! Apply today!
Front-End Developer Duties and Responsibilities:
Actively design and maintain solutions targeting new applications.
Implement UI/UX design into code that will supply a visually pleasing presentation to users.
Take an active role in how applications are designed and how they work.
Understand Open-Source development technologies and tools.
Design and develop applications for business requirements.
Front-End Developer Skills and Requirements:
Minimum of 2-3 years creating and designing front end solutions in an enterprise digital landscape environment
A solid understanding of web markup, including HTML5 and CSS3
A solid understanding of cross-browser compatibility
Knowledge and experience developing applications using JavaScript.
Knowledge of Bootstrap and/or Responsive Design
A basic understanding of server-side CSS pre-processing platforms