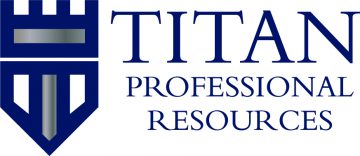 Titan Professional Resources
Grant Writer Oklahoma City, OK
Titan Professional Resources is looking for a Grant Writer to join a great company here in the OKC area! If you have strong technical writing skills, research skills, and are an excellent communicator this could be the position for you! Apply today!
Grant Writer Duties and Responsibilities:
Developing relationships and collaborating with key stakeholders.
Maintaining proficient knowledge of the organization's history and programs.
Assisting with the execution of the development department's strategy.
Identifying grant funding opportunities.
Writing, submitting, and managing grant proposals.
Collaborating with Director of Development to compile an annual report.
Maintaining records in hard copies and computer databases.
Grant Writer Skills and Requirements:
Bachelor's degree in creative writing or related field preferred.
Grant writing experience.
Proficient with measuring and reaching income goals.
Proficient with MS Office Word and Excel.
Excellent knowledge of fundraising information sources.
Excellent communication skills, both verbal and written.
Strong people skills.
Excellent organizational skills.