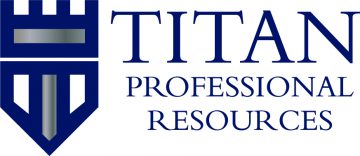 Titan Professional Resources
Machine Department Supervisor Oklahoma City, OK
Grit Resources is looking to hire an excellent Machine Department Supervisor for a great company in the OKC area! If you have great experience with machines, and are looking to work in an exciting environment this could be the position for you! Apply today!
Machine Department Supervisor Skills and Requirements:
MUST have minimum 5 years' experience operating lathes/ mills with emphasis on CNC controls with exposure and experience on manual applications.
Ability to read blueprints, calipers, dial indicators, height meters, gauges, micrometers, optical comparators, radius gauges, and T-gauges.
Strong problem-solving skills.
Leadership skills and experience.
Detail Oriented.
Ability to multi-task and prioritize.
Strong work ethic.
Communication skills.
Skill and experience with the Microsoft Office Suite such as Outlook, Word, and Excel.
Machine Department Supervisor Duties and Responsibilities
Oversees day-to-day operations and suggests areas of improvement.
Attends/facilitates department and facility meetings.
Works with other departments to keep Machine Department compliant with various regulation organizations including ISO, OSHA, API, and National Board.
Trains employees and coaches them on better performance.
Enforces company policy and follows up with disciplinary action if needed.
Operates CNC, manual machines, mills, and lathes as needed for production.
Deciphers job orders and blueprints.
Uses various measuring devices and tools associated with the machining process.
Adjust fixtures, machines, tooling, and checks tolerances on items being machined.
Periodically inspects tools, parts, and equipment for accuracy and/or deficiencies.
Remains safety conscious always.