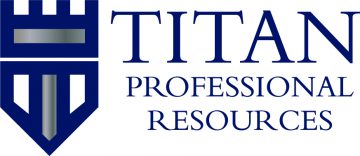 Titan Professional Resources
Sr. Software Engineer Oklahoma City, OK
Titan Professional Resources is looking for a skilled Sr. Software Engineer to join an exciting company here in the OKC area! This is a fully remote position offering weekly pay and great benefits! If this is something that interests you, apply today!
Sr. Software Engineer Duties and Responsibilities:
Ongoing feature development and maintenance in an Agile framework
Develop automated tests and perform manual acceptance/regression testing.
Conduct code reviews and provide feedback for pull requests.
Provide a level of effort estimation and task decomposition for backlog items and client requests.
Develop and maintain automated builds and container orchestration for distributed systems.
Provide mentorship for less-experienced peers.
Analyze application performance in a variety of environments, design and implement optimizations.
Maintain awareness of appropriate platform dependencies (.NET, iOS, Android) and identify potential implementation deadlines.
Sr. Software Engineer Skills and Requirements:
Proficient in multiple languages and technology stacks.
Previous experience leading software development teams using Agile methodologies.
Capable of designing and implementing across a full stack of enterprise systems, Web UI, Mobile, Http Web Services and Database while remaining in project constraints
Practitioner and proponent of modern continuous integration approaches
Ability to collaboratively explore multiple alternatives while problem solving, striking a balance between effort, complexity, and business value.