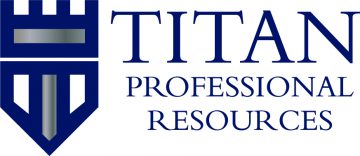 Titan Professional Resources
Mobile Developer Oklahoma City, OK
Titan Professional Resources is looking for a Mobile Developer to join a great team here in the OKC area! If you are an experienced Mobile Developer with Full Stack experience this could be the position for you! Apply today!
Mobile Developer Duties and Responsibilities:
Ongoing feature development and maintenance for a software platform in an Agile framework, primarily focused on Mobile development.
Integrate mobile applications with back-end services.
Develop and maintain a set of automated tests.
Participate in and perform code reviews.
Identify, troubleshoot, and resolve defects in mobile applications and services.
Mobile Developer Skills and Requirements:
Strong proficiency and demonstrated experience in Mobile technologies.
Ability to work in both iOS and Android.
Desire and willingness to expand skill set to include web-based applications.
Experience and familiarity with Agile and Scrum methodologies
Fundamental knowledge of git and source control management