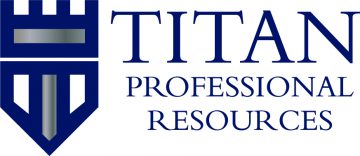 Titan Professional Resources
Customer Service Representative Oklahoma City, OK
Titan Professional Resources is looking for a Customer Service Representative to join a great company here in the OKC area! If you are self-motivated, confident, energetic, and creative this position could be a fit for you! Apply today!
Customer Service Representative Duties and Responsibilities:
Communicate with customers to ensure requirements are met.
Assist the customers with selecting parts, suggesting related parts, offering specials, and ensuring that the customer is exposed to full product line.
Follow up with customer purchases and record customer feedback.
Answering phone calls, providing price quotes and other information
Handling parts payment collection at point of sale and making sure all parts are billed correctly.
Maintaining ordering, tracking, metrics, and adjusted documents
Creating shipping documents and following shipment procedures
Processing and supporting group company sales orders.
Research and work in several databases and software programs to document, organize, track, update inventory and process sales orders.
Customer Service Representative Skills and Requirements:
Preferred knowledge of the heavy-duty truck industry, parts, and salvage industry
Ability and flexibility to work with and respond quickly to requirements.
Ability to operate under pressure and meet deadlines.
Ability to be a team leader and work in a teamwork environment.
Strong PC skills: Windows Applications and Microsoft Office applications
2-3 years of experience in customer service and order fulfilment
Mechanical aptitude and understanding of industry equipment.