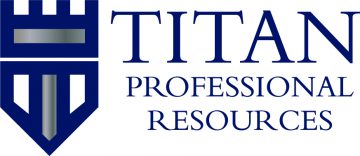 Titan Professional Resources
Applications Administrator Oklahoma City, OK
Titan Professional Resources is looking for an Applications Administrator to join a great team here in the OKC area! This position will work with users, management, and others to identify and define long- and short-range information systems requirements. If this is something that interests you, apply with us today!
Applications Administrator Duties and Responsibilities:
Provide maintenance & support for application systems enterprise wide.
Install, configure, and troubleshoot IIS.
Provide support for app deployment.
Evaluate interrelationships in programs and systems to determine how changes to one program will affect other applications.
Perform analysis, design, development, testing, implementation, and maintenance of systems and procedures to solve complex business problems.
Prepare program documentation to support new or enhanced systems and applications.
Applications Administrator Education and Experience:
3 years' experience with IIS Management.
3 years' experience working in all levels of the SDLC.
Ability to understand and deploy encryption-based technology.
Experience with Microsoft Host Integration Server.
Experience with Dynatrace or similar technology.
Advanced application troubleshooting skills.
Experience with Application Systems Administration.