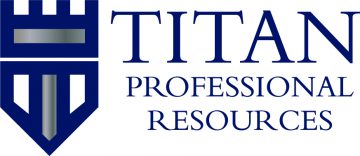 Titan Professional Resources
Network Engineer Oklahoma City, OK
Titan Professional Resources is looking for a Network Engineer to join an excellent company here in the OKC area! If you are a well rounded IT professional, and want to genuinely make a difference in a company this could be the position for you! Apply today!
Network Engineer Essential Duties and Responsibilities:
Acquire appropriate training certifications through self-paced, web-based, or remote methods (examples: Microsoft Applications, Backup Disaster Recovery, Virtualization, VMWare, Hyper-V, 3CX, SQL etc.)
Work with Project Manager/clients on an attainable scope of work that includes detailed project information, client notes with client signing off prior to work being completed and then again after work has been completed.
Must be able to effectively manage projects and new equipment implementations (i.e. servers, desktops, routers, firewalls, switches, phone systems etc.).
Meet with clients on network assessments through our remote monitoring and management tools (i.e. conditions of existing desktops, servers, routers, etc.).
Update all projects in ConnectWise for the work completed at the end of each day.
Contact clients (by phone or email) to gather information needed for effective equipment installations.
Achieve and exceed established activity standards (service calls, response times, etc.).
Network Engineer Education and Experience Requirement:
Bachelor's degree in Management of Information Systems or equivalent military / industry experience.
Knowledge of advanced computer skills and network applications.
Minimum of a CompTia A+ certification or ability to obtain A+ and Net+ certification within six months from date of hire; CCNA or similar experience a plus.
Possess a valid State of Oklahoma driver's license with a clear driving record.
Wireless AP administrator
Office 365 administration
VLAN, VPN, VOIP understanding / troubleshooting.
PowerShell understanding / usage.
SSL Certificate understanding / troubleshooting.
Experience with Active Directory