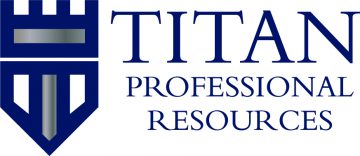 Titan Professional Resources
Typesetter Oklahoma City, OK
Titan Professional Resources is looking for a Typesetter to join an exciting company here in the OKC area! The Typesetter will be responsible for setting up and personalizing products to meet customer and production requirements. If this is something that interests you, apply today!
Typesetter Essential Job Functions:
Prepare accurate layouts for multiple processes and products.
Ability to decide the most efficient way to prepare customer's provided information.
Communicate (verbal and written) with internal departments, occasionally with customers.
Prioritize and log in to work orders.
Ability to read and comprehend work orders.
Good spelling and proofreading skills, detail oriented
Maintain and manage individual workload, prioritizing day-to-day job requirements.
Operate and maintain departmental equipment.
Typesetter Skills and Requirements:
Recently completed graphic arts courses at vo-tech/college, or 2 years of pertinent experience.
Proficient in Adobe Suite (InDesign specifically), working knowledge of Microsoft Word, Excel, email, and internet.
PC preferred, some MAC knowledge helpful
Time management
Ability to stay focused.
Self-disciplined and self-motivated