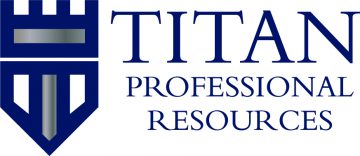 Titan Professional Resources
Systems Engineer Oklahoma City, OK
Titan Professional Resources is looking for a Systems Engineer to join a great company here in the OKC area! This position offers great benefits such as PTO, Medical, Dental, Vision, and 401k! If this is something that interests you, apply with us today!
Systems Engineer Essential Duties and Responsibilities:
Collaborates with Operations Administrators to resolve incidents and requests.
Designs and implements technology and processes.
Performs engineering analysis of issues escalated through problem management.
Develop, test, and deploy release packages to production.
Provides local leadership, subject matter knowledge, coordination, and communication for projects, including defining scope, and ensuring deliverables are met.
Creates business case proposals, analysis of technologies, financials, and proposed project plans.
Manages data collection, reporting, and trending for critical devices and components.
Where necessary, provides 24×7 on-call support based on IT staff rotation and carries a phone as warranted, to assist with escalated incidents and requests.
Installs and supports server, storage, and desktop technologies.
Systems Engineer Minimum Skills and Qualifications:
Bachelor's degree in computer science or information technology related subject is required.
5 years' experience in a technical role directly working in an enterprise datacenter environment.
Advanced training, experience, and/or certification in datacenter, server, network and security standards, equipment and protocols is also desired.
OSI Model
Agile/Scrum work methodologies
ITIL and ITSM Terminology and framework
SDDC Architecture, workflows, and deployment automation.
Exceptional troubleshooting skills.
Capacity planning experience.
Microsoft Server OS
MS Active Directory administration, maintenance, and troubleshooting
VMware vSphere, VMware Server, VMware vSphere Hypervisor (ESXi)
Fiber and NAS Storage Technology.
Scripting (PowerShell/python/Batch)