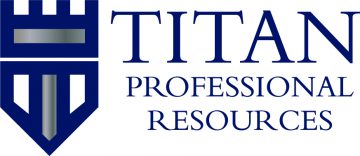 Titan Professional Resources
System Administrator Oklahoma City, OK
Titan Professional Resources is looking for a System Administrator to join a great company here in the OKC area! This position offers excellent pay and great benefits! If this is something that interests you, apply with us today!
System Administrator Duties and Responsibilities
Install and configure software and hardware.
Manage network servers and technology tools.
Set up accounts and workstations.
Monitor performance and maintain systems according to requirements.
Troubleshoot issues and outages.
Ensure security through access controls, backups, and firewalls.
Upgrade systems with new releases and models
Develop expertise to train staff in new technologies.
System Administrator Requirements and Skills:
Proven experience as a System Administrator, Network Administrator, or similar role
Experience with databases, networks (LAN, WAN) and patch management
Knowledge of system security (e.g., intrusion detection systems) and data backup/recovery
Ability to create scripts in Python, Perl, or other languages.
Familiarity with various operating systems and platforms
Resourcefulness and problem-solving aptitude
Excellent communication skills
BSc/Ba in Information Technology, Computer Science, or a related discipline.