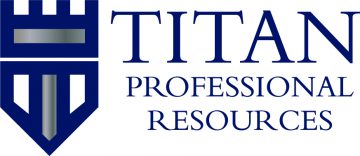 Titan Professional Resources
Office Coordinator Oklahoma City, OK
Titan Professional Resources is looking for an Office Coordinator to join an outstanding company here in the OKC area! This position offers great pay and comes with great opportunities! Benefits such as PTO, medial, dental, and vision! If this is something that interests you, apply with us today!
Office Coordinator Duties and Responsibilities:
Coordinate efforts of team members and, where appropriate, third parties to deliver initiatives according to requirements.
Ensure tasks and initiatives are moving forward and the individual status is known.
Closely liaison with cross functional team members and Innovation Management on an on-going basis
Develop and deliver progress reports, proposals, required documentation and presentations as needed.
Assist with process improvement and other duties not specifically related to initiatives.
Provide administration support as needed; including but not limited to coordinating Office of Innovation mail, calendars, paying claims, setting up purchase orders, managing contracts.
Office Coordinator Skills and Experience:
Qualified candidates must have a minimum of 3 years' experience.
Ability to coordinate efforts of team members who are not direct reports.
Superior communications and professional speaking skills
Ability to adapt quickly to changing requirements and tasks.
Ability to work effectively both independently and as part of a team.
Advanced Excel, Outlook, and Office skills
Possess exceptional organizational skills.