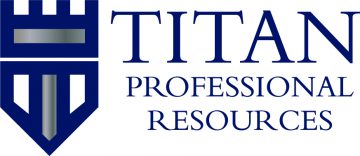 Titan Professional Resources
Servicing Associate Oklahoma City, OK
Titan Professional Resources is looking for a Servicing Associate professional to join a well-known company in the OKC area! If you have office experience, insurance experience, or know basic accounting principles this could be the position for you! Apply today!
Servicing Associate Duties and Responsibilities:
Being able to multi-task, stay organized, and use time efficiently is critical to meeting performance goals and deadlines.
Dependability and attendance.
Assist the borrower through the difficult time of property loss.
The ability to demonstrate compassion and empathy.
The Servicing Associate must be able to effectively communicate resolutions that are in the best interest of the borrower while mitigating risk.
A professional demeanor and clear, precise communication skills are required for speaking with borrowers, contractors, insurance carriers, and other interested parties.
Servicing Associate Skills and Requirements:
The Servicing Associate must understand basic accounting principles.
A working knowledge of basic computer applications.
The ability to toggle between multiple computer applications at once.
A typing speed of 35 WPM minimum.
Property insurance experience preferred.