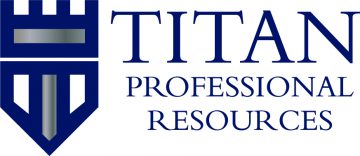 Titan Professional Resources
Junior Underwriter Oklahoma City, OK
Titan Professional Resources is looking for a Junior Underwriter to join a well-known company here in the OKC area! If you are skilled in document reviewing or insurance and looking for a career in Underwriting this could be the position for you! Apply today!
Junior Underwriter Duties and Responsibilities:
Evaluate Life and Medicare Supplement applications and related documents for data entry.
Assist underwriters in performing routine underwriting tasks within a closely supervised setting.
Contact and respond to verbal and written inquiries from field representatives.
Develop proficiencies in internal administration systems, product knowledge, as well as processes that support the task of underwriting.
Adhere to all company underwriting directives, guidelines, and other applicable company policies and procedures.
Prepare correspondence, documentation, and other materials.
Create and maintain all documentation (physical and electronic), document phone conversations, and other key documents according to department guidelines.
Junior Underwriter Skills and Requirements:
At least 1 year of insurance experience or 3-5 years in an office related environment with experience reviewing detailed documents.
Previous experience in Microsoft Products (Outlook, Word, and Excel) and data entry
Ability to work independently in a fast-paced team environment.
Strong commitment to customer service and attention to detail
Strong organizational and written/verbal communication skills.
Desire to learn and understand our insurance product offerings.