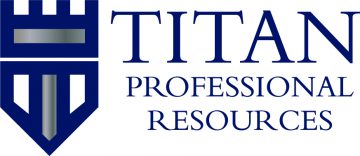 Titan Professional Resources
Office Manager Oklahoma City, OK
Titan Professional Resources is looking for an Office Manager to join a great company here in the OKC area! This position will include benefits such as insurance, PTO, and weekly pay! If you are experienced in office operations and management this could be the position for you! Apply today!
Office Manager Duties and Responsibilities:
Sit at a desk at the front of the office.
Go in and out of the shop as needed.
Dealing with customers in-person, through email, and over the phone.
Take orders and quote pricing for customers.
Purchasing from current vendors.
Work within QuickBooks to process invoices and monthly statements for customers.
Data entry work with various documents
Office Manager Skills and Requirements:
Data entry
Purchasing
Experience handling customers
Organized and Detailed
Solid Edge CAD design software (like Solid Works).
High School Diploma Required.