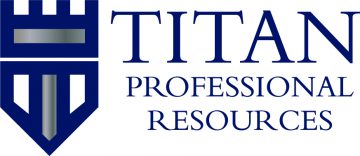 Titan Professional Resources
Quality Assurance Engineer Oklahoma City, OK
Titan Professional Resources is looking for a QA Engineer to join an exciting company in the OKC area! The Engineer will work closely with the software development team to monitor resolutions and document issues. This company is also offering great benefits, and great pay! Apply today!
Quality Assurance Engineer Duties and Responsibilities:
Assist in the design and evolution of the company's QA process.
Assist in creating and documenting standardized test decks for user acceptance testing.
Collaborate with the Business Services and Development teams to develop automated tests and extend the automation infrastructure.
Identify issues and generate issue reports/document errors and recommend improvements and resolution, and validate that requirements are met.
Verify patches and bug fixes in production environment.
Quality Assurance Engineer Skills and Qualifications:
Technical troubleshooting experience preferred.
Experience creating clear, concise, and comprehensive test plans.
Experience with automated testing tools such as: Selenium, Cucumber, TestNG, Junit, Etc.
Strong knowledge of software QA methodologies, tools, and processes
Able to handle multiple projects simultaneously.
Excellent written and verbal communication skills
Display willingness and ability to learn.
1-3 years SQL or other database query language preferred
Experience working on a team in an Agile/Scrum development cycle.
Degree in Computer Science, MIS or another related field preferred