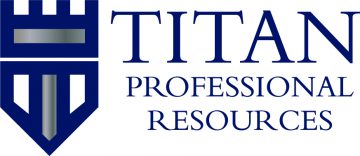 Titan Professional Resources
Security Administrator Oklahoma City, OK
Titan Professional Resources is looking for a skilled Security Administrator to join an exciting department here in the OKC area! The main responsibility of this position is protecting the data and infrastructure utilized by the company. If this is something that interests you, apply today!
Security Administrator Essential Duties and Responsibilities: 
Responsible for assigned security operations incidents.
Responsible for evaluating existing systems and providing technical direction to IT personnel.
Responsible for maintaining and managing security systems.
Responsible for establishing processes for the configuration, testing, and maintaining operating systems, application software, and security management tools.
Accountable for communicating with personnel from a variety of departments.
Responsible for applying a security framework and ensuring compliance from the business, vendors, and contractors.
Accountable for monitoring compliance with applicable internal and external security and data protection policies.
Accountable for coordinating, maintaining, and improving the cybersecurity training program.
Travel to local sites and occasionally travel to remote sites in support of corporate initiatives.
Security Administrator Skills and Requirements:
Bachelor's Degree in Computer or Business related field from an accredited college or university and/or 5 years of Cyber Security experience.
CISSP (Certified Information System Security Professional), CISM (ISACA Certified Information Security Manager), or CISA (ISACA Certified Information Security Auditor), or like certification is strongly preferred.
Five years of increasing responsibility in supporting/managing complex IT security systems.
Two or more years of leading technology for security information systems is preferred.
Ability to communicate technical information effectively.
Security frameworks
Internet and network services
User access and authentication
Security within software applications