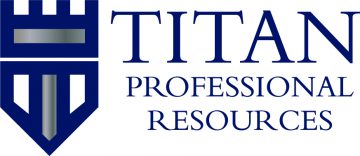 Titan Professional Resources
Software Developer Oklahoma City, OK
Titan Professional Resources is looking for a Software Developer to join an excellent team here in the OKC area! This position offers weekly pay, possibility of a hybrid schedule, and a stable work environment! If this is something that interests you, apply today!
Software Developer Duties and Responsibilities:
Produce automated documents and/or data processing workflows which include capture and extraction of data.
Work with new and existing content to optimize performance and workflows related to image processing.
Administer software working in both front and end environments.
Produce working code to successfully implement business requirements.
Work with both direct management and specific project coordinators.
Perform technical reviews of processes written by other Developers, looking for anti-patterns, logic flaws, performance issues, or lack of adherence to supported styles.
Assist management with process design/redesign, utilizing best practices and patterns.
Maintain production workflows/solutions throughout their lifecycle.
Effectively troubleshoot software issues and perform research for resolution.
Software Developer Skills and Requirements:
Intermediate knowledge of and experience with Microsoft development tools including SQL Server Management Studio, Visual Studio (Git-based Azure DevOps Server source control or similar tools).
Knowledge in T-SQL, Regular Expressions, or similar languages, C# and VB.net, Windows Server / Client relationship.
Able to forecast level of effort for development work, and track progress and remaining work in an online ticketing system.
Excellent verbal and written communication skills
Keen eye for detail with exceptional organizational and time-management skills, an analytical mind, and excellent problem-solving aptitude
Qualified candidates must have a minimum of 3 years' professional experience in a like role.