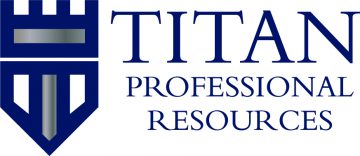 Titan Professional Resources
SQL DBA Oklahoma City, OK
Titan Professional Resources is looking for a SQL DBA for an excellent company in OKC! This position has competitive pay and benefits, as well as a hybrid office/home schedule! Apply now!


SQL DBA Responsibilities:
Development of high quality database solutions
Develop, implement and optimize stored procedures and functions using T-SQL
Review and interpret ongoing business report requirements
Research required data
Build appropriate and useful reporting deliverables
Analyze existing SQL queries for performance improvements
Suggest new queries
Develop procedures and scripts for data migration
Provide timely scheduled management reporting
Investigate exceptions with regard to asset movements
Provides a high degree of coordination between user, technical, application, and corporate entities to ensure effective data management as a corporate enterprise.
Has a willingness to work with customers of varying levels of technical expertise in a high-pressure, complex environment.
SQL DBA Requirements:


Prior experience with creating/maintaining a data dictionary or other lineage documentation would be beneficial but not required.
Bachelors degree in Computer Science, Engineering, or related discipline; equivalent experience acceptable.
At least four years of in-depth experience in the design, administration, programming, and support of RDBMSs/MDDBMSs (e.g., Microsoft SQL Server, Oracle) in one or more computing environments (e.g., Windows, Unix)
Four to Six years of experience as a DBA in one or more environments is highly desirable (preferably with RDBMSs) or strong, demonstrated DBA skills earned in equivalent experience.
Thorough understanding of the relational database model and solid theoretical knowledge of relational database techniques.
Experience in designing, modeling, developing, and supporting large RDBMSs.
Extensive experience in logical and physical database design, hands-on data modeling techniques, and development methodology; physical schema design of table spaces, rollback segments, and data files.
Experience in using TSQL and SSIS for data integration and ETL.
Excellent oral and written communications skills.