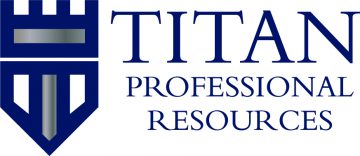 Titan Professional Resources
VDI Support Analyst Oklahoma City, OK
We are seeking a VDI Support Analyst to upkeep the Virtual Desktop Infrastructure, work tickets through the system, and will provide training for new VDI users. This position offers a hybrid work model option after training is complete!
VDI Support Analyst Responsibilities:
Responsible for defining and analyzing current system problems.
Creates solutions to resolve all issues and ensures long-term effectiveness
Reviews current IT systems, including hardware, software, and network features
Plans new systems that address any issues with the current systems
Prepares cost-benefit analysis reports for all proposed upgrades
Collaborates with the IT team to implement a plan
Creates training processes and documentation to teach others how to use new systems
Conducts reviews of the system and generates reports on efficiencies and improvement areas.
VDI Support Analyst Qualifications:
Bachelor's Degree & 12 months experience as a Systems Analyst or in a similar position
Will accept 48 months related experience in lieu of the Bachelor's degree for a total of 60 months related experience
Working knowledge of virtual desktop infrastructure (VDI) products and procedures
Ability to work in stressful situations and tight deadlines
Ability to critically think